Profile / Biography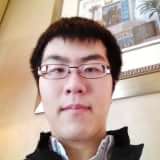 Tsukasa OI (大居 司)
Tsukasa OI (formerly, Tsukasa OOI), born in Japan on 1988, is an information security researcher/engineer.
He is awakened in information security because of a small reason and appeared in public on PacSec 2009 (as a speaker, to save money for trip to Tokyo). He continued research and participated international conferences and tech-con and he was a researcher at a leading security company in Japan for 2011-2014. But because of mental problems he threw the job and now involving information security as an amateur.
The best hope is, having fun, with everyone.
2009

2010

2011

2012

2015

2017

2018
Physical Publications
You may find some articles in some aliases. Please note that this list includes publications as an employee.
2011-2012

Monthly Magazine: Nikkei BP "Nikkei Communication" : Inside Android Security (2011-10 to 2012-03)

2012
Software Contributions
There's no many big contributions but making small patches and proposing issues.
2011

2012

2013

pngcrush (Manipulation Utilities for PNG files)
SPICE (Guest Tools for Windows)

2014

2015

ssdeep

version 2.13 : Multiple bug fixes (including critical digest comparison issue)
version 2.13 : Add support for big files (up to 192GiB)
version 2.13 : Remove size limit from stdin
Links
Twitter (Japanese)

Twitter (English)

Facebook (inactive)

LinkedIn

GitHub
PGP Key
Fingerprint

3EA5 970D 66B0 8B8F 2E17 C80E 4953 BCBB 0B68 AB1A